About Return To Eden
Return To Eden is a family-run business, brought to life by Don and Laurel Watt. Their love for this houseboat and Lake Kariba's beauty and surrounds is evident in so many things – from the personal way Laurel handled the bookings up until her recent passing, to the way they continuously upgraded the boat and amenities for their guests' comfort and enjoyment.
In loving memory of Laurel, the family is now committed to keeping this beautiful dream alive, and welcoming guests aboard a houseboat adventure that she would approve of.
Welcome to Return To Eden.
Fishing
Join fishing fanatics and try your hand at catching the famous fighting Tiger fish, Tilapia Bream, Catfish, Cornish Jack and the mighty Vundu.
Game Viewing
Enjoy magnificent game viewing from land or boat, especially along Matusadona National Park's shoreline.
Daytime Cruises
Explore the rivers and bays as you soak in this immersive experience in magnificent natural surroundings.
Bird Watching
Bring your binoculars and bird books to enjoy the sights and sounds of more than 200 bird species.
Photography
Lake Kariba is a photographer's dream, with ample opportunity to capture fiery sunsets, tranquil beauty, and and abundance of wildlife.
Relax
Nothing says R&R quite like being in the middle of a large mass of tranquil waters, surrounded by stunning natural beauty.
Reading & Board Games
Disconnect from life's daily activities and enjoy spending quality time with family and friends.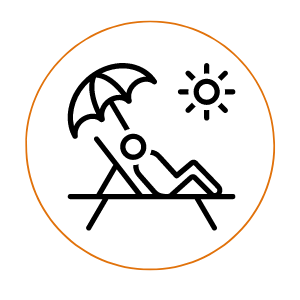 Sunbathing
Enjoy the splash pool and sun deck, while soaking in the African sun and all Lake Kariba has to offer.
The Return To Eden Houseboat boasts a crew who will endeavour to pamper their guests, and ensure they have an unforgettable experience on Lake Kariba.
No picture can quite capture the tranquility and awe one experiences while exploring the waters and shorelines of the magnificent Lake Kariba. But that won't stop us from trying.